Who we are
GEM International (HongKong) Co.LTD is specialized in optical solutions provider, product involved in photographic equipment, mobile phone camera Lens, camera added Lens and filter, polarizer, UV, Video Lens and filter, projector, Drone,Sensor of interactive games, Vision recording instrument, medical equipment, underwater imaging equipment, unmanned aerial vehicles (uavs), detector, practice education Vision platform, security equipment, law enforcement instruments, wearable digital devices ..., the core of the company has the good research and development and production capacity. More than 20 years of optical development experience, high-quality mainland, Taiwan R&D teamwork, with the changing market design to meet consumers and industry users of solutions, products exported to the world: America, South America, southeast Asia, Africa... We are in the design, machinery, production equipment has passed the ISO9001 test and verification, the material strictly implements the SGS certification standards, the product conforms to ROHS,REACH certification. The company also has a professional production plant, with a complete and scientific quality management system. While providing customers with first-class optical product solutions, we also own a number of utility model patents and appearance patents. We adhere to the efficient production quality to achieve international standards, and this depends on our innovative production technology, strict quality control and good after-sales service, has won the trust of many partners all of the world.

The core of our company's business philosophy is best represented by our motto "Better Quality, Better Performance and Better Profit", we strive to bring better Quality and better performing products to all of our customers so they may earn better profit. Providing high quality products and excellent service at competitive Prices with prompt delivery, we look forward to Even greater cooperation with overseas customers.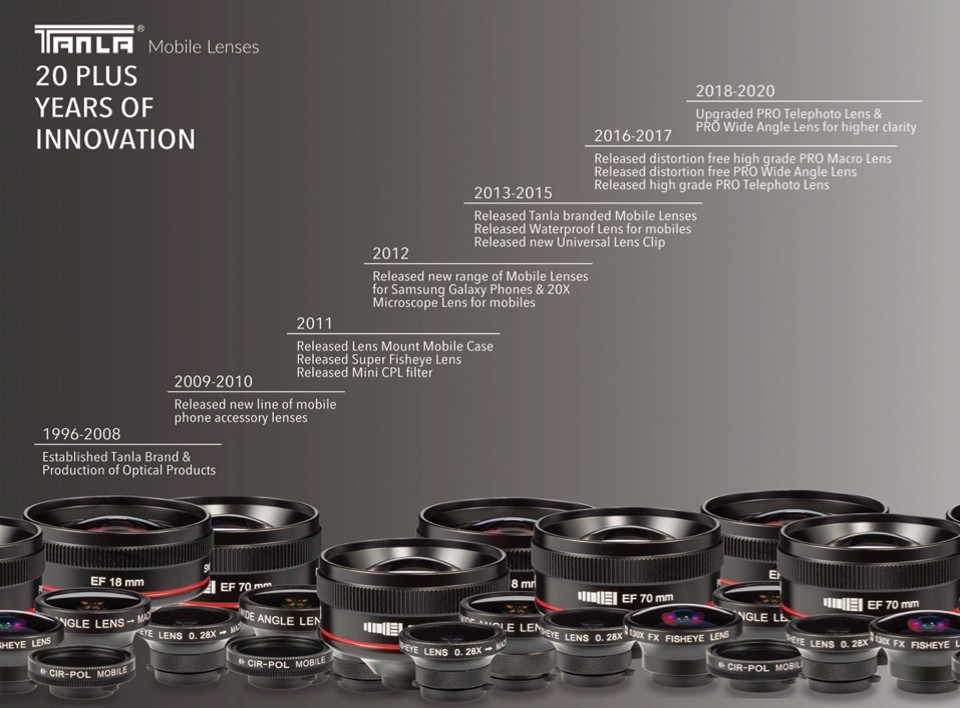 SERVICES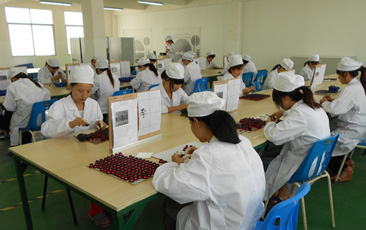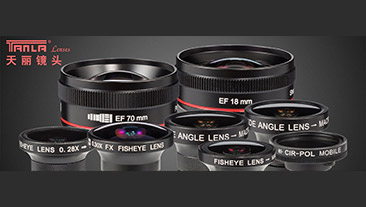 Our factory has own no dust assebline line and lens adjust and testing full TQC with 5S management.

Taiwan R&D team complied with Japan Design,international exclusive design.Welcome ODM& OEM.

Advanced information technology is bringing the world closer together,patented design in Taiwan and China is protected.
Purchasing is no longer just within the confines of your country,all of materials is approved by SGS certification for Reach and Rohs.

Tanla Lens is strong and reliable,with customers from all over the world (America,Europe,Middle East and Japan inclusive)

At Tanla lens, we care deeply about what we do! with over 20 years professional experience, our goal has always been to provide our products to the highest Standards. We take pride and pleasure in developing high quality equipments which have allowed our customers to enjoy better photography experience with Absolute trust in our products.

Assebly process, Laser printing process,Testing and Inspection process.

OEM/ODM: Specializing in optical solution provider.

Products related to photographic equipment, mobile phone camera lenses, camera additional lenses and filters, polarizers, ultraviolet rays, video lenses and filters, projectors, Drones, interactive game sensors, visual recording instruments, medical equipment, underwater imaging equipment, Unmanned aerial vehicles (UAV), detectors, practical education visual platforms, security equipment, law enforcement instruments, wearable digital devices, etc.

Tanla Logo is registed by Gem international (Hong Kong) Limited in china Since 2001.
Tanla Lens--Creative the Happy moment!
Partner